Link Building techniques are important in order to get the most out of your link building. If you go in blind you are very likely going to make mistakes and not get the most out of your links. At worst you can end up not seeing any gain from your efforts and there is nothing worse than spending all that time and effort and not getting anything from it.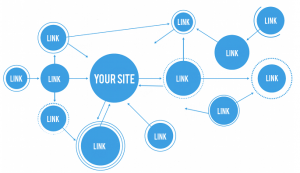 When you are working on a website's search engine optimization, link building probably is the most important task you need to do. Link building is a pretty general term used to describe anything you do to build links to a website. Even though link building is relatively easy process it requires dedication and consistent effort.
Your website positions in SEPRs heavily depend on a number of links pointing back to you site. This is why all webmasters and internet marketers spend most of their time on this crucial but often very time-consuming task.
More experienced online marketers sometimes outsource link building to other webmasters or SEO companies. These companies can do most of the search engine optimization work for you, so you can spend you valuable time on other more important tasks.
The downside of outsourcing is that SEO companies charge for their service good fees and not all webmasters can afford it. Internet marketing beginners need to spend some extra time to find trusted websites where they can leave a link pointing back to their websites.
So what is the fastest and easiest way to build backlinks? I am going to show you few methods you can use to obtain quality backlinks without spending a lot of time on it.
Directory submission
There is a controversial discussion about how good links from directories are. There are trusted directories like DMOZ and Yahoo are getting a link from them is a great way to boost your link popularity. Also there, thousands other directories and you can get links from and many of them are free of charge. I believe that all links count and if you can automate directory submission, then the effort well worth it.
Social Bookmarking Sites
Social bookmarking sites are another great way to increase your website ranking by building large number of backlinks pointing to your site. There are hundreds if not thousands of social bookmarking websites where you can create free accounts and post links to your domains.
Blog and Forum posting.
Blog and forum commenting is a very popular way to acquire backlinks very fast. You can find many blogs related to your website and post comments, leaving a link to your site. But make sure not to spam and leave useful comments that bring something of value to the blog.
Article submission
This is the best way to get many quality backlinks, improve your website rankings and increase traffic. The best part of article submission is that many websites and blogs are using content from articles. A single article written by you can appear on hundreds other websites which means hundreds of links for your site.
Using just these three methods, you can build many backlinks to your website and improve your search engine positions. Try to get as many as possible links from trusted and established websites that have some authority in your niche. But don't try to get links ONLY from related websites. The more backlinks for your site, the better!